ISH ("Internationale Sanitär- und Heizungsmesse"), the International Plumbing and Heating Show, is held every two years in Frankfurt am Main. It is one of Europe's largest trade shows with nearly 200,000 visitors and more than 2,400 exhibitors from all over the world. The BACnet exhibition will be hosted, once again, by the BACnet Interest Group – Europe and will be located at Stand A61 in Hall 10.3. Here is an excerpt from BIG-EU's press release:

"Under the slogan "BACnet – Most Successful Standard in Building Automation" European suppliers will present new solutions for interoperable building systems. The companies to be represented include ABB, ALRE-IT Regeltechnik, Bihl + Wiedemann, Danfoss, J2 Innovations, Johnson Controls, Oppermann Regelgeräte, SAUTER, SE-Elektronic, Tridium, TÜV SÜD and numerous logo exhibitors. The joint stand will provide planners, integrators, and users such as the airports, the Deutsche Bundesbank, the Austrian Armed Forces and public administrators with the ideal location to exchange technical information.
The investors and constructors of multi-purpose urban buildings and indoor mobility will be invited to other special events at ISH in Frankfurt. In view of the upcoming "BACnet Indoor Mobility Conference" from 26–27 September 2019 – also in Frankfurt – they will be informed about the new possibilities of BACnet.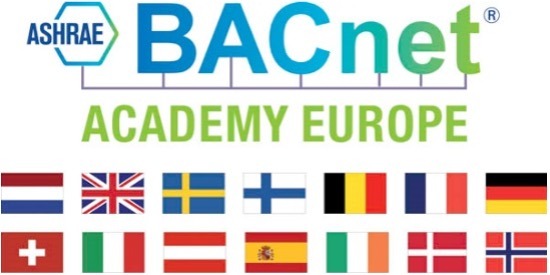 According to the latest BSRIA study [the UK's "Building Services Research and Information Association"], the BACnet communication standard has reached a global market coverage of 64%. Analysts expect further growth in the next five years. BACnet offers the platform to become the leading IoT standard with the possibility of combining all applications into one network. With indoor mobility, elevators, and escalators, it opens up new application areas and offers the implementation of communication in cloud systems."